Posted on January 3, 2023
All gifts are allowed on Valentine's Day! Cards, tender words, chocolates, flowers… Here is a suggestion of romantic ideas for Valentine's Day in Normandy South Eure.
Original gifts for Valentine's Day
The designer shop A World of Scoundrels offers original and romantic gifts: "our beautiful story" card, love checkbook, lovers' vial, Valentine's Day pencils, message box, dice games... Unique pieces 100% handmade and imagined with the heart. Prices : From 4 to 12 €
477, rue de La Madeleine – 27130 Verneuil d'Avre and Iton
Open Wednesday to Saturday from 10 a.m. to 12 p.m. and from 14:30 p.m. to 18:30 p.m.
Chocolate under the pillow...
The Manufacture CLUIZEL invites you to celebrate the arrival of fine weather with ever more responsible, more gourmet and more exclusive products.
The PA Saint-Valentin 2023 Collection is a gourmet range of pleasure made up of 3 chocolate candies.
Two 50% almond and hazelnut praline hearts and a dark ganache heart from Plantation Mangaro.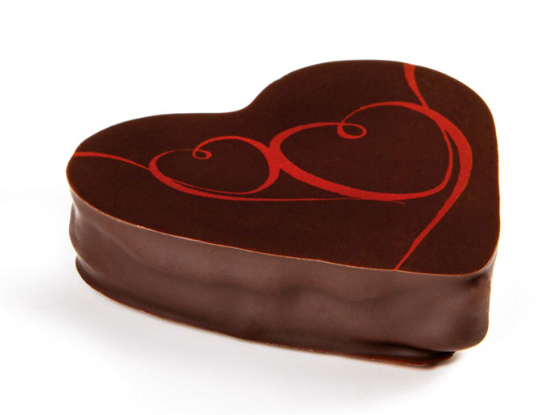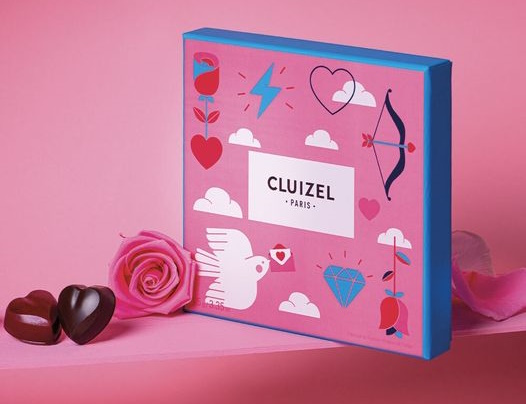 With the Love Signs box, promise tenderness and flavours: 4 black hearts filled with a creamy raspberry ganache. 4 crunchy praline milk hearts, as red as the passion of a warm embrace. 1 satiny and intense black Kayambe heart, as ardent as a kiss.
Offer him your "I love you" on a pink box of delicacy with cocoa flavors.
And for an appetizer, why not visit the Chocolatrium before offering him his box?
Unusual guided tours for two
Tuesday February 14, 2023, on the occasion of Valentine's Day, the Normandy South Eure Tourist Office offers you a somewhat special guided tour of the bell tower of the Sainte-Madeleine church and Saint Nicholas Abbey of Verneuil-sur-Avre. During the visit, participants will be offered a drink and a chocolate.
Some will toast to love from the top of the Madeleine tower, more than 50 meters high. The others will declare their feelings in front of the altar of the Saint-Nicolas chapel. Reservation essential!
Guided tours scheduled for Tuesday 14 February 2023. Tour de la Madeleine at 14 p.m. (€30 / person) and Saint-Nicolas Abbey at 3 p.m. (€17 / person).
And if you are not available, possibility of a privatized visit on request on the day and time of your choice (depending on the availability of the guide).
Information from the Tourist Office on 02 32 32 17 17.
A romantic dinner for two
For Valentine's Day, the restaurants of the Normandy South Eure territory have created delicate Valentine's Day menus.
The Barilois
2, rue de Verneuil – 27130 Les Barrels

Aperitif, starter, main course, cheese and dessert.
Price: €75 (excluding drinks).
Reservation at 02 32 31 61 82.
At Ptit Bourg at Mika's
8, church square – 27580 Bourth

Starter, Norman hole, main course, cheese, dessert and coffee.
Price: €39,50.
Served on Tuesday February 14 in the evening.
Reservation at 07 80 02 75 34
The Madeleine by Cyril Coutin
206, rue de La Madeleine – 27130 Verneuil d'Avre and Iton
6 sequence menu and glass of champagne.
Ladies, a surprise awaits you when you arrive…
Price: 85 €.
On site or to take away on February 14 in the evening.
Reservation before February 10: 09 73 37 51 86
The corkscrew
6, place de La Madeleine – 27130 Verneuil d'Avre and Iton
Choice of appetizers, starter, main course and dessert. The personalized food & wine pairings for your meal will be offered to you directly on site by Antoine and Matthieu.
Price: 34,90 €.
Reservation before February 9: 07 88 93 99 23
A romantic weekend in the countryside
Take your breakfast in bed or on the terrace facing the flax fields. Then do a romantic walk by the water. Continue your getaway with a spa session or a tandem cycling getaway. Savor a candlelit dinner at a gourmet establishment. The day ends by the fireside. Ponds, forests and valleys are the ideal setting to share sweet moments for two.