One August afternoon, when the mercury climbs to 26 ° C by a radiant sky, I decide to take my children to bathe. Yes, but not just anywhere! Why not test the only biological swimming pool in the Eure department ? In Rugles, there is a very special establishment managed by the Intercommunalité Normandie Sud Eure. The two pools, without chlorine, are self-purifying thanks to the aquatic plants which filter the water permanently. A concept that seduces me and pushes my curiosity to go and live this experience.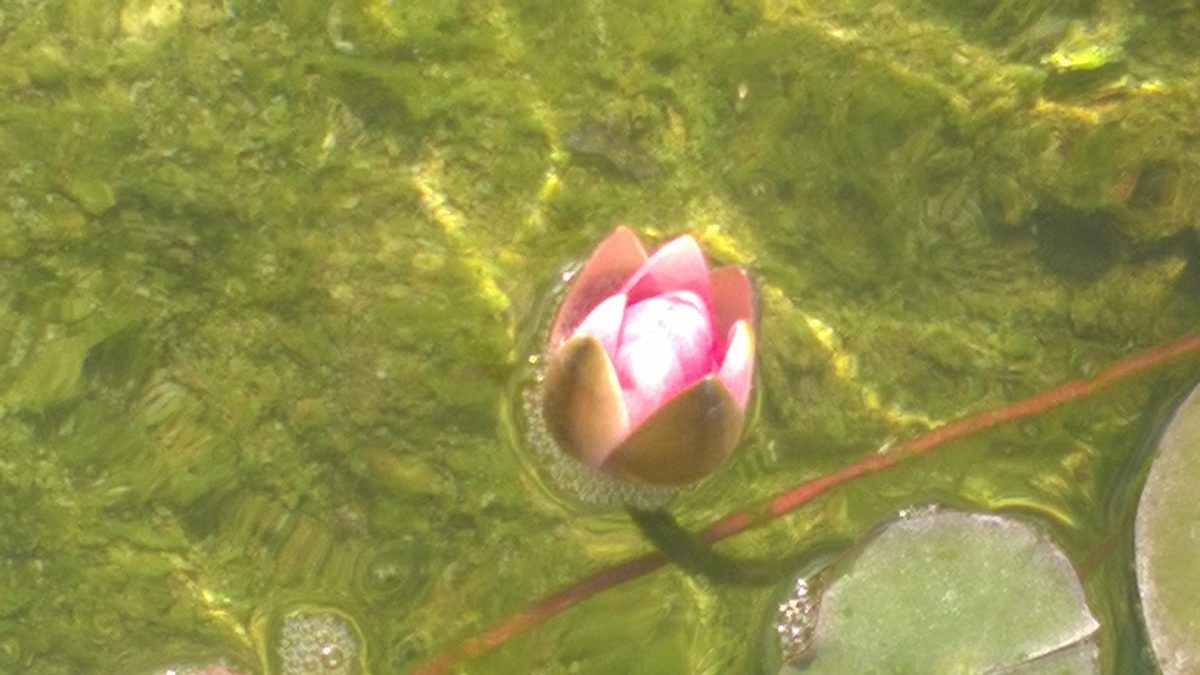 On our arrival, we easily find the swimming pool a few meters from the community of communes and on the edge of the Risle. The establishment faces a superb wooded park where children have already spotted a playground. The laughter and the sound of water catch our attention and we can see a few people in swimsuits from the street. No doubt, we are at the right address.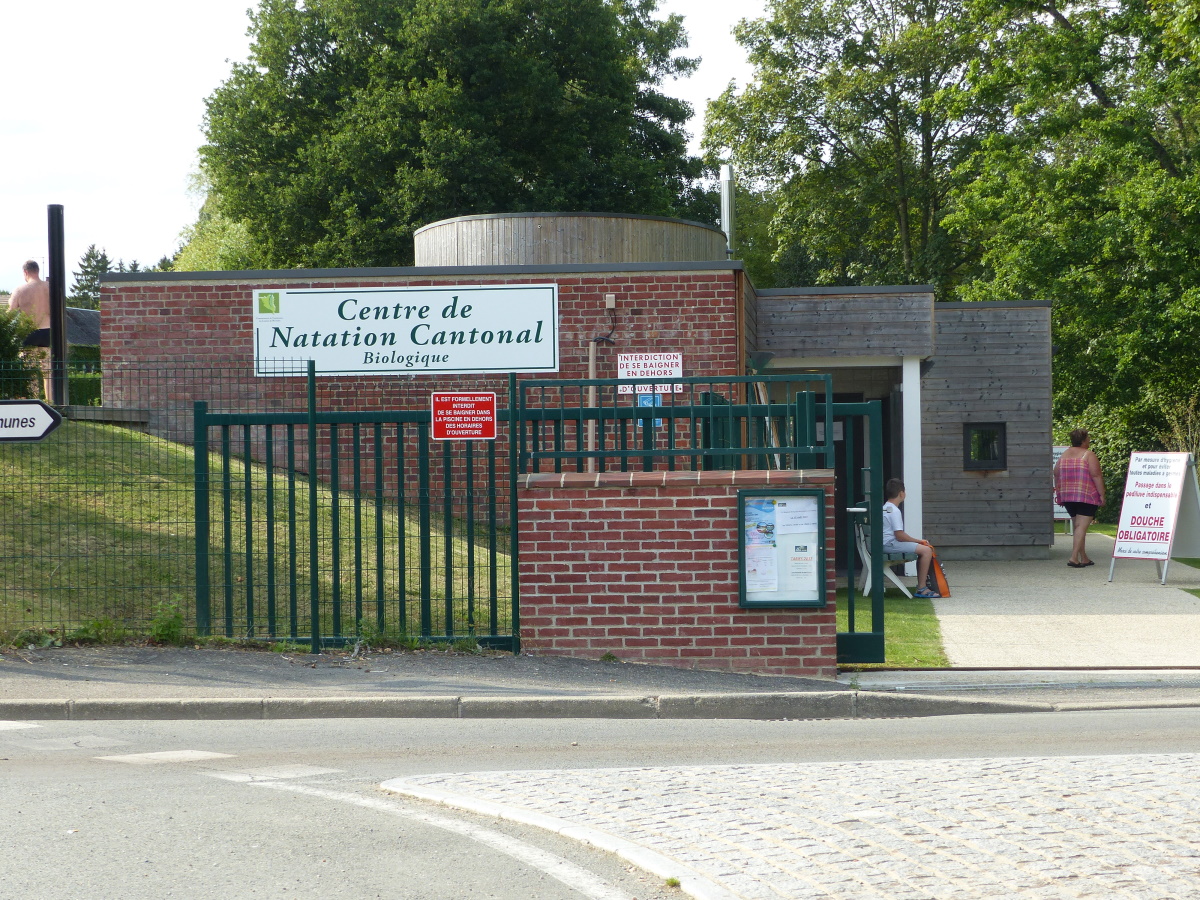 A friendly lady greets us from her little ticket window. After paying our tickets for a pittance, she invites us to enter the women's locker room. Perfectly maintained toilets, showers and large cabins present themselves to us. A young woman provides us with hangers and baskets in which we store our clothes and personal belongings before giving them to her. Here, no lockers, no need for a coin or a token, no need to bother with a code or a key! I like this system of secure and friendly cloakroom.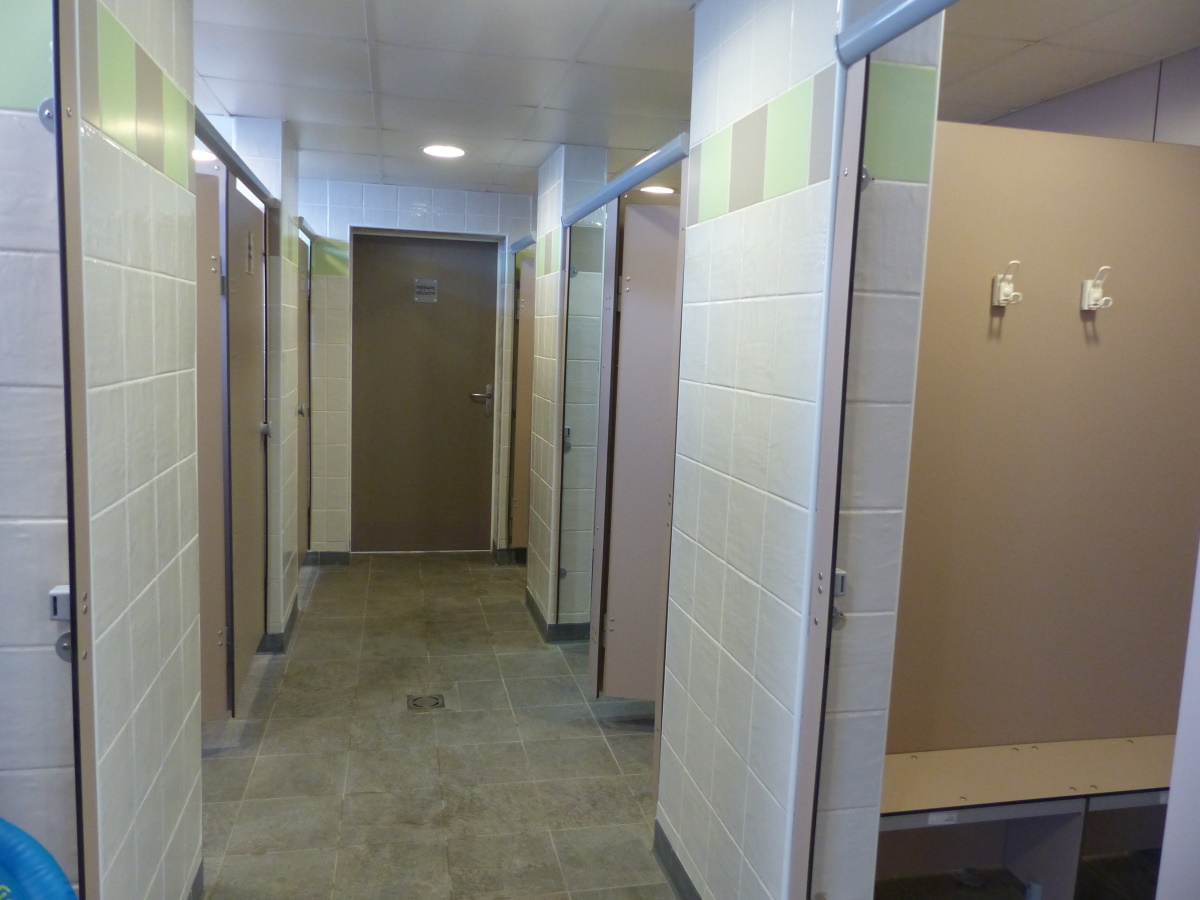 Once dressed in our swimsuits, loaded with our towels and floats, we go to the shower where coat racks allow us to lighten up. Then, we climb a few steps with the greatest care not to slip. A few steps in the footbath and here we are facing two outdoor pools, anchored in a wooden deck floor. A lagoon area, separated from the swimming area, features lush vegetation.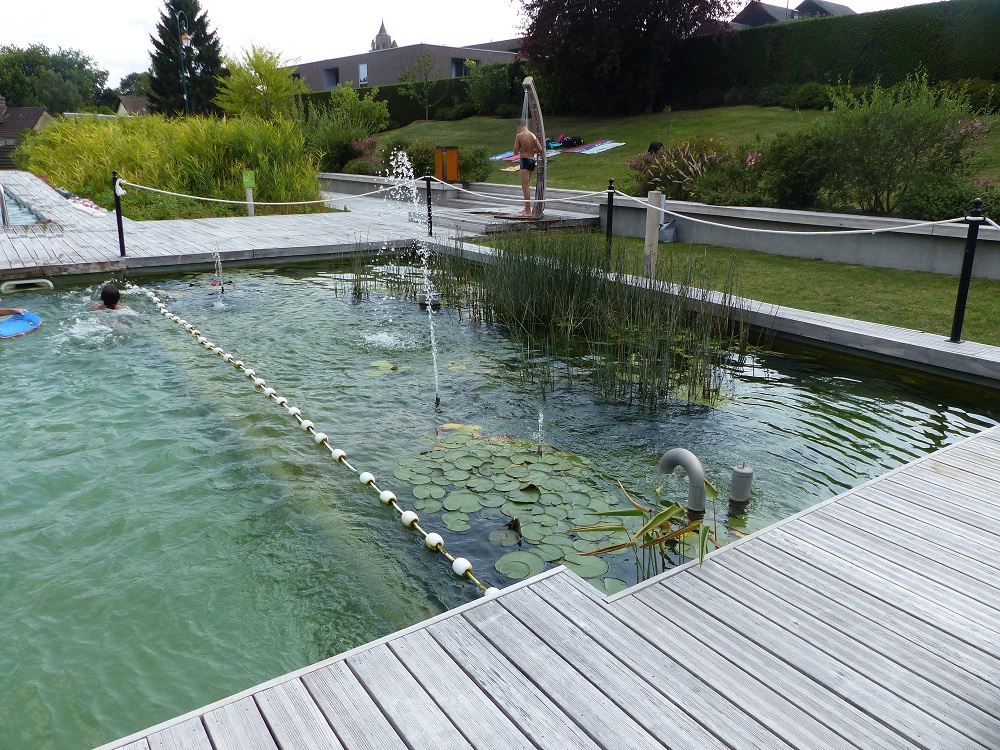 Around the swimming pool is a "solarium" area on grass allowing bathers to spread their towel out in the sun. A shower and a footbath allow everyone to clean themselves to move from one space to another. Two lifeguards supervise swimming and offer users swimming pool belts and boards. The alliance of this wood cladding with the vegetation gives a zen atmosphere. A musical background brings a festive note which is not without displeasing my children.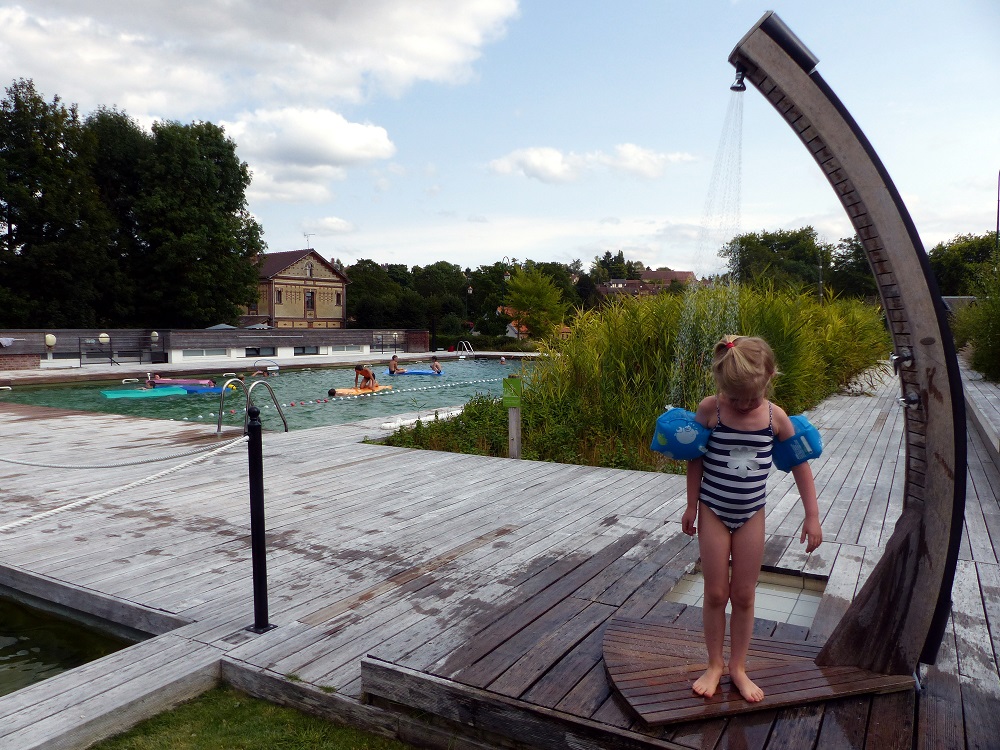 It's time to take the plunge! We choose the small pool, the maximum depth of which does not exceed 95 cm. A few steps allow us to enter the water gradually. I was told that the water here cannot be heated above 27 ° C. Knowing that I am cautious, I take it easy. The water is soft and lukewarm. A wooden bottom on a sheeted ground makes the contact with the foot warmer than a traditional swimming pool. The water is green like that of a lake. It's very nice ! However, be careful not to run in the water because the ground is slippery. My kids love it!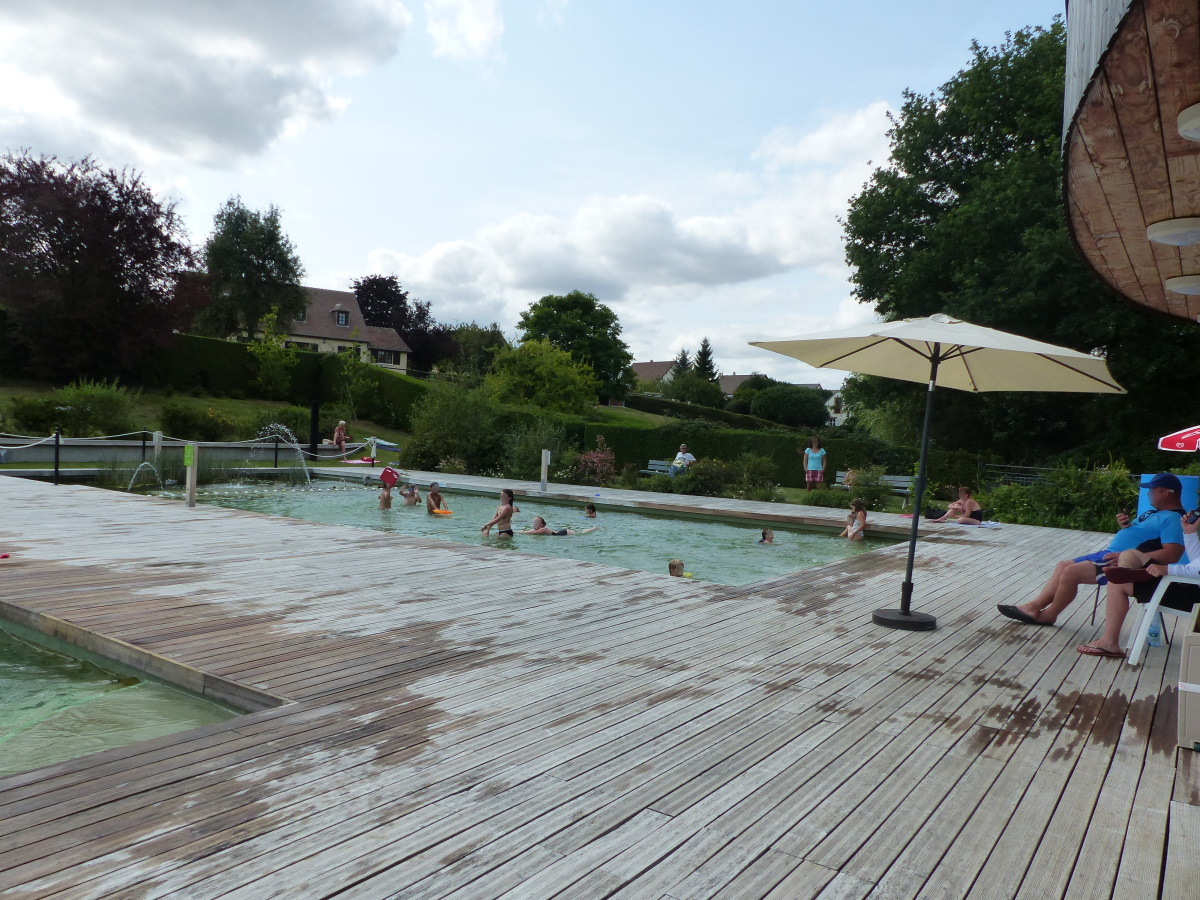 The establishment is modest in size. We are not more than thirty people on the site. I imagine that in times of heat wave, attendance must be higher. For now, everyone can swim or wade at ease. Besides, a water line is reserved for swimmers in the large basin. The clientele is rather family and it doesn't take long for kids to make playmates of all ages! On several occasions, the children put their heads under water. Here, no smell of chlorine or itchy eyes! It is particularly appreciable!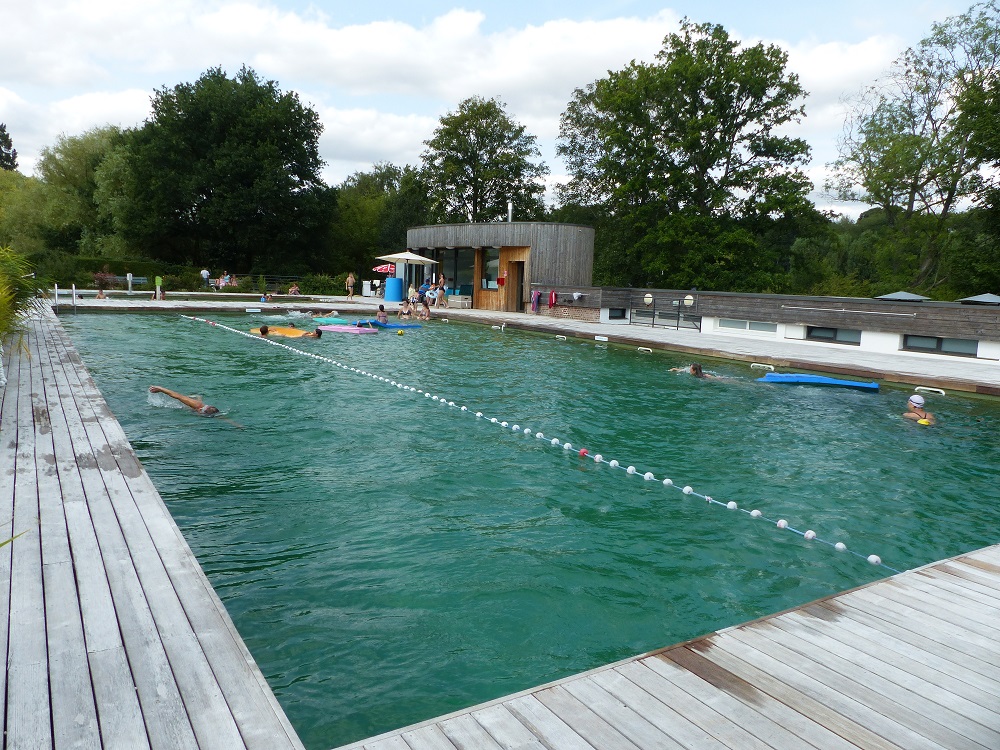 My son is starting to tire. I wrap my two little ones in a towel that has taken the heat on the clothes exposed to the sun! Well installed on a bench and safe far from the water, I take this opportunity to go for a few lengths in the large pool. This one extends up to 3 meters deep. We can't see the bottom, which is very impressive! Victim of an unexpected wave, I drink the cup! It doesn't matter to me, since I know that the water is pure and does not undergo any chemical treatment.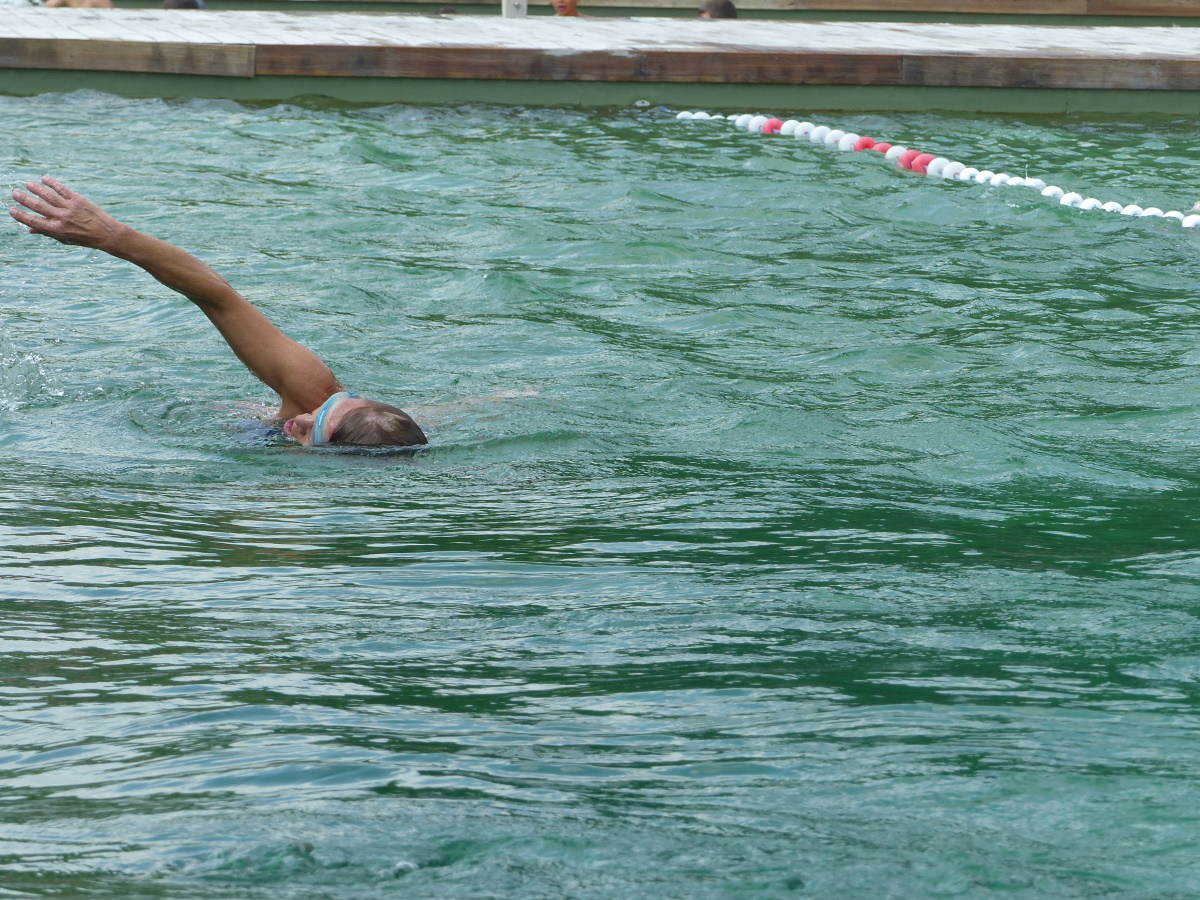 It's time to go. We spent a good two hours there. When we get out of the water, our skin is soft. A slight smell of mud disappears immediately after you shower. Finally, a swim in this pool resembles that of a lake but without the drawbacks of an unstable edge, an area of ​​siltation, the presence of earth and stones ...