Do you know the story of Captain Jack Black? After years of plundering, he would have stayed for a while near here. In the XIXrd century, the famous treasure hunter, Balthazar Lockwood, would have found one of the fabulous treasures of this pirate. The legend says that the facetious character would have hidden it in the forest near his mansion before disappearing in 1890 ...
We were this summer on the domain ofActing Leisure in Tillières-sur-Avre and we set out in search of this treasure! This is the challenge that the park has been offering since June 2020 thanks to his treasure hunt 2.0. An original concept that mixes escape game and orienteering. Using a touchscreen tablet (GPS and augmented reality), we have to search for objects and solve puzzles on an immersive course in the heart of nature… Several levels of difficulty are offered in this collaborative game.
My three colleagues and I decided to test our communication and listening skills around this surprising game.
The adventure begins with a briefing from François, our animator. Depending on our ambitions and our experience, a level of difficulty is selected. Some of us like logic games, others have already played several escape games with varying degrees of success. We therefore choose the intermediate level.
François introduces us tablet functionality : the principle of augmented reality and manipulation for geolocation orientation. Then, after explaining the basics of the game to us, we immersed ourselves in the atmosphere by visualizing a brief introduction about Jack Black's treasure like a movie trailer.
It's hot this afternoon, the storm is brewing in the distance. I can't wait to start the game in this electric atmosphere to say the least! Before leaving, in addition to the tablet, we were given a map with strange inscriptions and a needle without a compass.
The time to get your bearings using the GPS and our first steps push us towards the pit. It should be noted that Acting Loisirs is a park that also offers laser and paintball on different playgrounds with different decorations. The pit is a semi-underground space made up of tunnels, wooden obstacles and huts that remind me of an apocalyptic battle space. It is in this ghostly labyrinth that we will evolve a few minutes before discovering a mysterious object and our first enigma to free it from a padlock.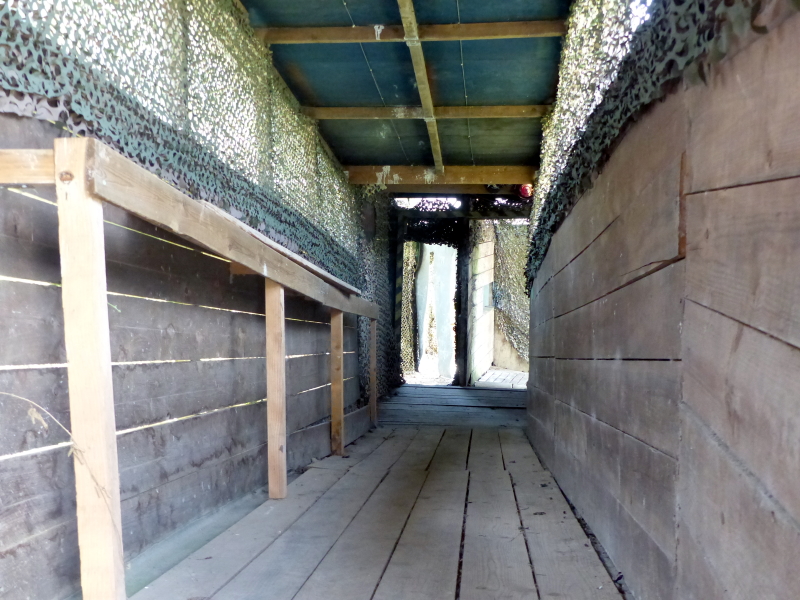 Of course, from the start, we organize ourselves. One is responsible for the tablet, the other for the map and the other two for objects found along the route. Together, we discuss different ways of approaching the riddle. We exchange on our intuitions, cross-check the elements that we have in our possession ... etc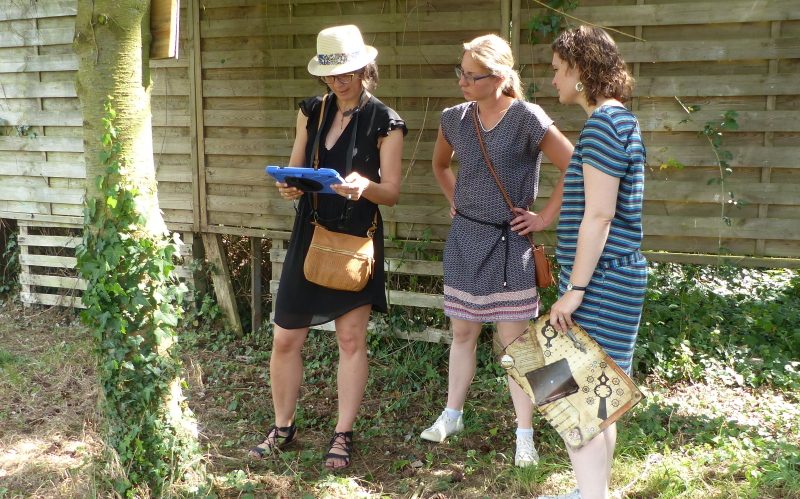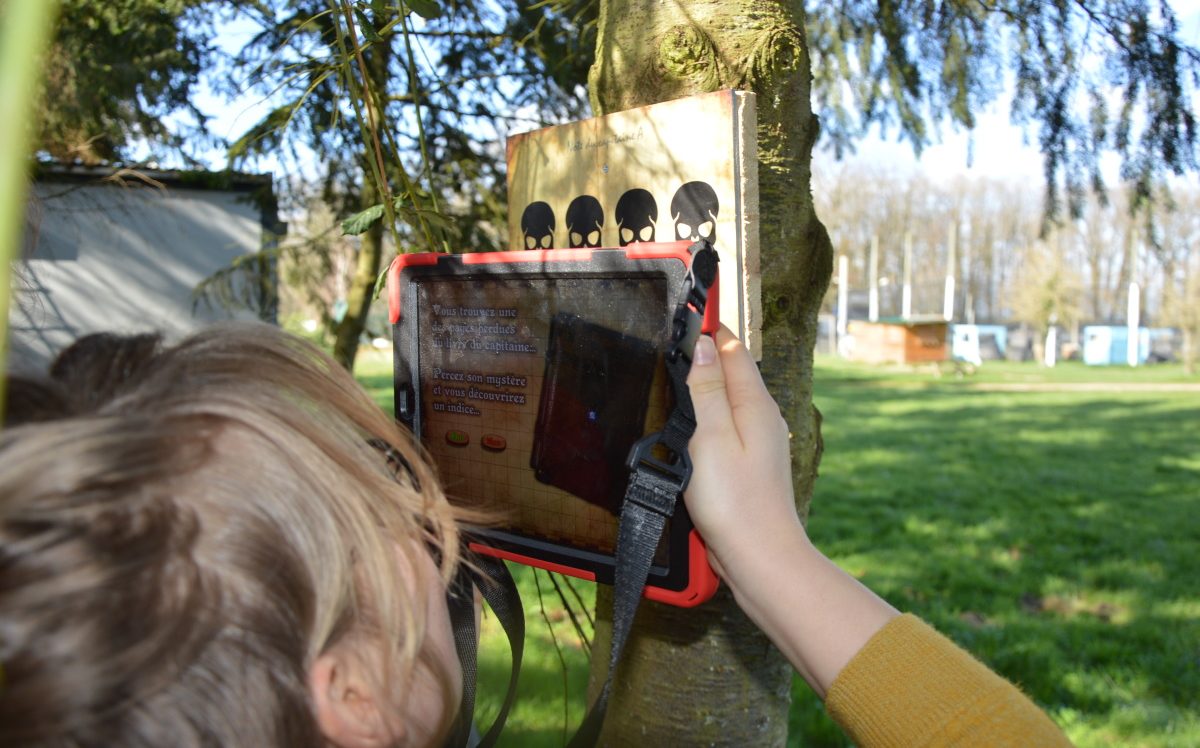 Seemingly easy, this first riddle gives us a hard time! The tension is palpable. It's hot, we go around in circles, we get angry, we joke and we get stuck. Already the allotted time is up and a clue is sent to us automatically by the tablet. This is the opportunity to pull ourselves together! When we finally find the solution, the answer seems obvious to us and we regret not having found it sooner!
This first obstacle was a test, a warm-up. We continue the adventure re-motivated.
Now, the handling of the tablet is validated, we are embarking on the adventure 200%. The game takes us from place to place, crossing various sets where the trials follow one another.
This expedition calls on our qualities of observation, orientation, cohesion and communication. Sometimes we are responsive and efficient. Sometimes we have the feeling of being up against the wall, lost. Mental calculation, cryptography, symbol research ... The puzzles are varied and original.
François walks around the estate and observes us from time to time. If we are heading in the wrong direction or the automatic clue is not enough to get us back on the right track, it is ready to step in to redirect us.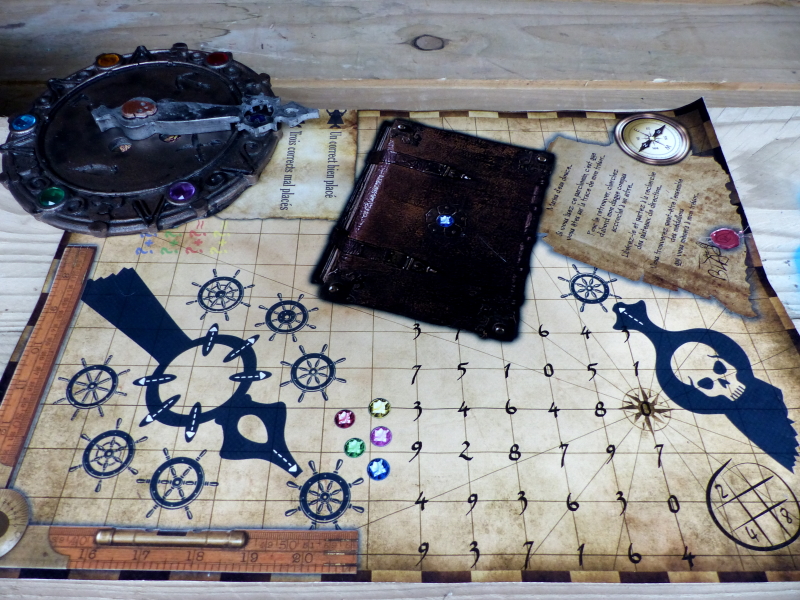 After almost 2 hours of play, we are approaching the ultimate discovery. The one that will crown our quest for success. We have been walking for a while and our legs are starting to stiffen. We have shown a lot of concentration and we are starting to feel a certain fatigue. Despite everything, the excitement is palpable.
Finally, there it is! Of course I wouldn't tell you how, but we found this treasure! An immense satisfaction coupled with a certain pride wins us. We bring our loot to Francois as proof of our success! The latter congratulates us. All fatigue evaporated as if by magic. We would be almost ready to restart the game right away with a new storyline!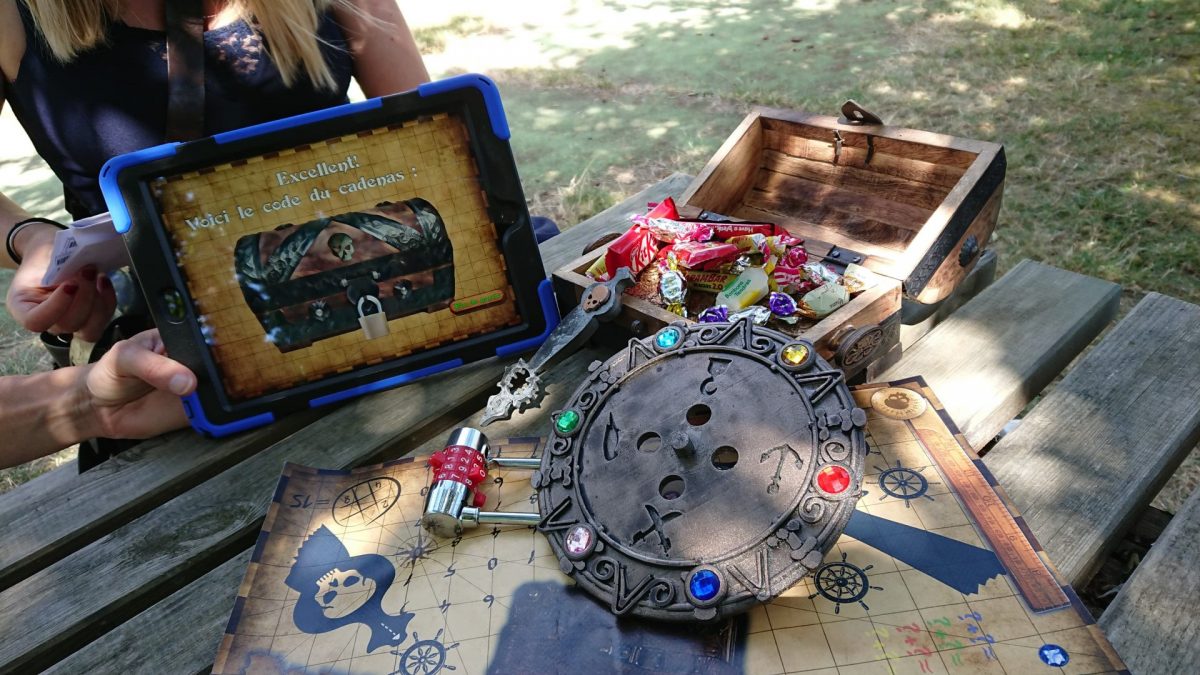 But as if, out of politeness, the waterlogged clouds had waited for the game to end, the rain suddenly begins to fall. And we deserved to come home to sit down around a good meal and to share, with our respective families, this unprecedented experience.
During the adventure, we gave our authorization to François to broadcast a photograph taken by the tablet at one point in the game in order to be broadcast on Acting Loisirs social networks. A memory that we can show to those around us as proof of our success.